Communal Areas
Latymer Court:
Allard & Co completed a large scale flooring project to the communal areas of 18 blocks of flats near Hammersmith.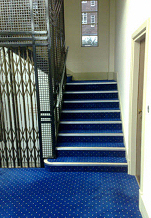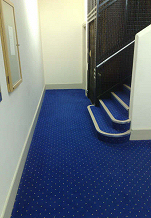 The project used over 3,500 square meters of a bespoke Axminster carpet using a design chosen by the client to give an individual look. Gradus aluminium nosings were fitted to the staircases to comply with health and safety regulations.
Working closely with the managing agents for the property allowed the project to be carried out with minimal disruption to the tenants.
Harley Street:
A high end finish was required at the renovation of a Georgian building on Harley Street.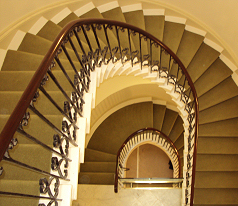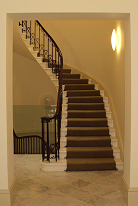 The winding spiral staircase was fitted with a top end carpet and luxury brass stair rods. Each step was individually cut and whipped to create a stunning flowing effect.